Our Mission and Passion
It is our purpose at Prosthodontics Limited, P.C. located in Northeast Philadelphia, to provide the best available restorative and rehabilitative dental services. Dr. Breitman uses the most stable, durable and serviceable materials and techniques so that you may spend the least amount of the rest of your life in a dental chair. We pride ourselves in the beautiful smiles we create for our patients in the greater Philadelphia area.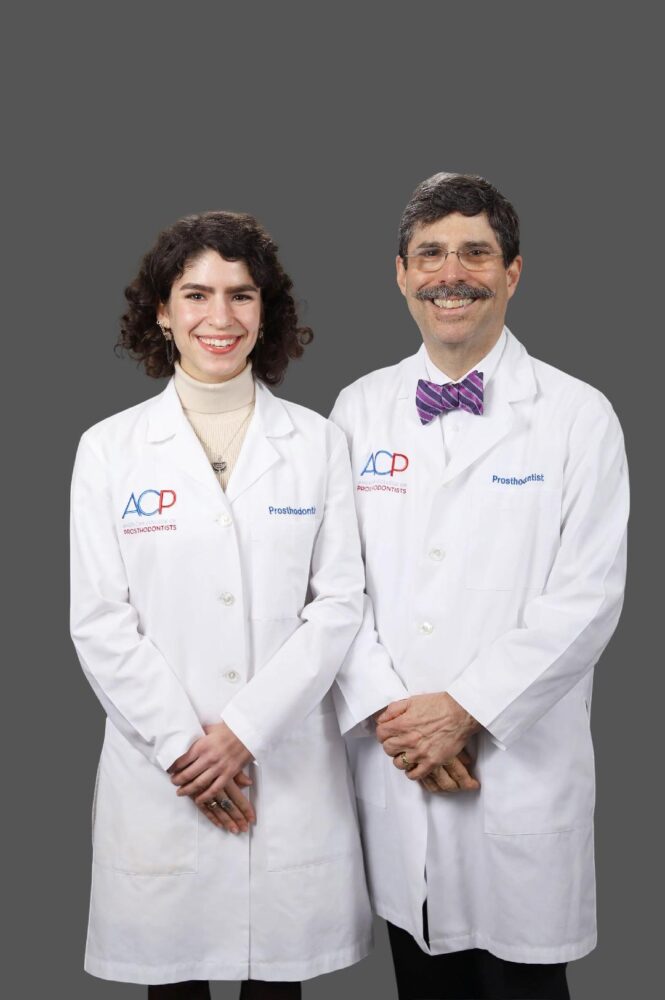 We are proud to announce Leela S. Breitman, DMD, will be joining our office practice in the summer of 2024.
What is a Prosthodontist?
Information from "The American Board of Prosthodontics." www.gotoapro.com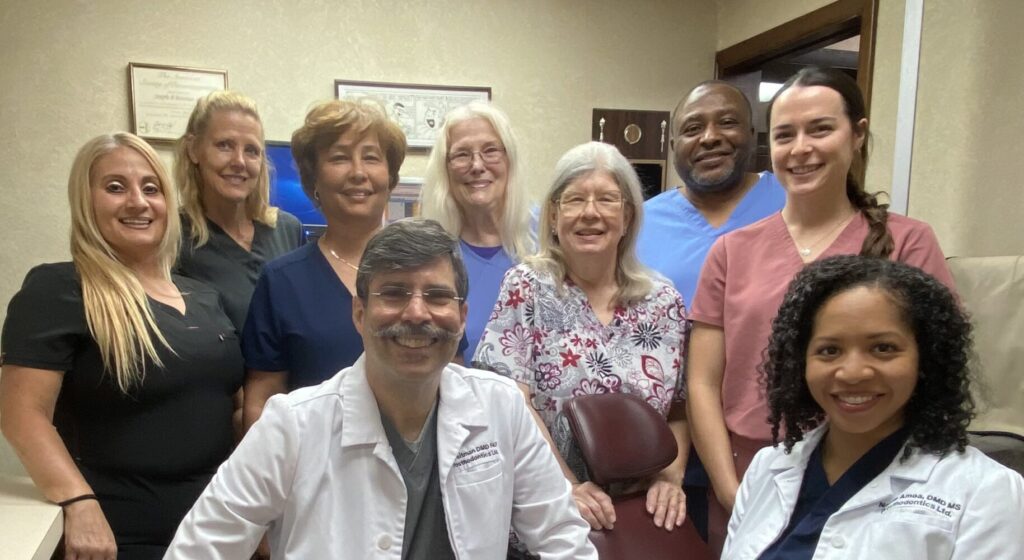 When other dentists seek high quality care for themselves and their families, they turn to Dr. Joseph B. Breitman at Prostodontics Limited.
Since 1979, Dr. Breitman has practiced a unique specialty at 8021-B Castor Avenue in Rhawnhurst- a specialt available at only 20 locations throughout the Delaware Valley and Philadelphia.
Who we are
Dr. Breitman is a board certified prosthodontist. He is a diplomate of the American Board of Prosthodontics and a Fellow of the American College of Prosthodontists. A prosthodontist is a dentist who specializes in restoring and replacing damaged and missing teeth.
Prosthodontists offer their patients a wide range of options to replace missing teeth depending on each patient's needs. Whether a patient is a candidate for complete dentures, a removable partial denture, or a fixed (stationary) bridge, prosthodontists are well educated to provide high-quality care.
Our Education and Training
A prosthodontist's training includes in-depth study and experience in the relationship of teeth and jaws necessary for a proper bite. Typically, prosthodontists spend an additional three years in training after dental school in American Dental Association approved residencies.
On Site Dental Laboratory Dedicated to the Finest Craftsmanship
Prosthodontists have an excellent understanding of dental laboratory procedures, and they work closely with dental technicians to ensure that each custom-made prosthesis is attractive and comfortable for the patient. In many cases prosthodontists have laboratories right in their offices.
Since people are living longer and retaining more of their natural teeth, prosthodontists are playing a key role in helping patients maintain a healthy, attractive appearance. Prosthodontists are experts in gold restorations and bonding techniques, color matching, the use of veneer to reshape teeth and enhance their appearance, and the precise fabrication and placement of fixed prostheses such as crowns and bridges.
Latest Innovations – Implants and Digital Dentistry
Prosthodontists have been instrumental in fostering advances in dentistry, such as dental implants, over the last twenty-five years. As an alternative to conventional tooth-replacement techniques, dental implants offer patients wonderful advantages and are rapidly becoming the procedure of choice among patients who are missing all or some of their teeth.
As digital innovations have beocme available, prosthodontists are in the forefront, and are recognized as the specialists trained in digital imaging including X-Rays, Cat Scans/Cone Beam Computer Tomagraphy, virtual impressions/scanning, implant planning and laboratory/prosthesis fabrication.
Prosthodontists work with other dental professionals as part of a team. They combine the hands of a dentist with the eyes of an artist to create natural-looking restorations.
Isn't it time you saw a Dental Specialist for top quality care that lasts? Check out our awards and hear what others are raving about!